Curriculum
Our staff work hard to develop an exciting, creative and progressive curriculum for all children – one which engages them and develops them as lifelong learners.
Please see your child's class teacher if you feel you can support and enhance the curriculum in any way (with resources etc.), or to find out more about any aspect of your child's learning.
For more information on your child's curriculum please visit the subject pages in this section of the website.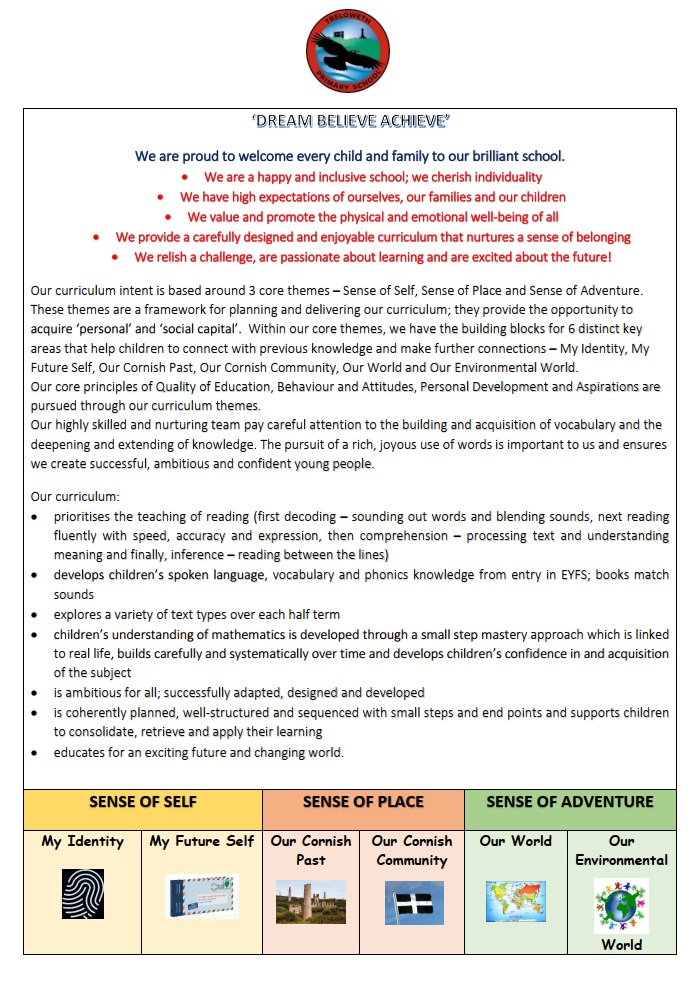 For more information please click on the Pdf below: