School Governors
Our school is proud to be part of the Crofty Multi Academy Trust, the running of which is overseen by the board of trustees – chaired by Mr Mike Hosking.
The Trust Board is made up of volunteers, mainly people who have been school governors in the past but also including people with specific business or educational skills. They set the strategic direction for the Trust, hold the Trust to account for its outcomes for students and oversee the work of the Executive Officers.
Each school has a Local Governing Body (LGB) who have delegated responsibility for standards and outcomes in that school, its safeguarding and its relationships with external stakeholders, especially parents. The Chairs of LGBs are held to account by the Board for outcomes in those areas.
The LGB will use its detailed knowledge and engagement with stakeholders to ensure that their school is being well served by the executive leadership, and has direct access to the board if there are concerns.
The Local Governing Body of Treloweth School are all volunteers who give up their time to represent the community and to help shape the direction and aims of the School, see our Governors below.
For further information regarding the structure of the Crofty Multi Academy Trust, including details of trustees and members please use the Crofty MAT tab.
The Governors of Treloweth School are proud of their involvement in school life. They meet regularly and take an active role in supporting the school. Each Governor has an important role to play and are considered an important part of our school team. Each year they make a report that is included in the Annual Report to Parents. If you need to contact a Governor, please address your query to the Chair of Governors, Mrs K. Monk, or the relevant Governor, care of:
Treloweth Primary School
Higher Broad Lane
Redruth
Cornwall
TR15 3JL
Meet the Governors
Mrs K Monk – Chair of Governors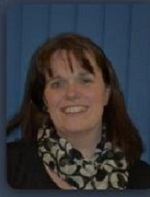 I am a mother of three children, two of which have been /are at Treloweth which has given me the opportunity to be fully involved in the daily activities within the school. As I'm always doing the school run I have met lots of parents and children, and have developed some great friendships over the years. I am  a qualified nurse and have worked RCHT and at St. Julia's Hospice,  which has given me great experiences and an understanding of different lifestyles.
I feel passionate about my children's education and that of others which first led me to become a governor at Treloweth. Through my first term of office I gained experience and knowledge which led me to become Chair of Governors when we became a trust in 2013. I have been very involved in the running of the school and feel the passion and dedication of all the staff at Treloweth is outstanding. I love the open policy of Treloweth and fully support this and am always available for a chat or to offer advice to any parents. I look forward to being involved in the ongoing journey of Treloweth for a long time to come.
I am the Safeguarding Governor and the Governor responsible for budget monitoring. (kerrie.monk@croftymat.org)
Eleanor Glanville  –  Local Governor

I am a mum of 2 boys, who both thoroughly enjoy their time at Treloweth. My eldest has moved up to secondary school and my youngest is in his final primary year.
As a parent governor, my areas of responsibility are Staff Wellbeing & Development and Stakeholder Engagement.
I grew up in Illogan and, since returning to the village, I see how important the school is as a community hub.
I'm a software developer & analyst by profession. Increasing family care responsibilities necessitated a move to freelance work.
I have a deep interest in psychology, child development and human behaviour. Experiencing childhood alongside my children and their friends has given me a real drive to be a better communicator.
I also volunteer as a Carn Brea parish councillor. I am enjoying the opportunity to learn more about the challenges and successes experienced by the wider community.
For relaxation, I enjoy being in, on or by the sea, gardening and baking.
Kayleigh Oakley – Parent Governor
Governor Statutory Information
Frequently Asked Questions
Which body appoints them?
All  Governors are appointed by the Governing body with the exception of the Staff Governor who is appointed by the school staff.
What are the terms of office?
4 years, with the exception of the Headteacher who is on the Governing body as long as they are in office.
How do I contact the Governing body?
Please address any queries to the Chair of Governors, Mrs K. Monk, or the relevant Governor, care of Treloweth Primary School.
How to become a Governor
For more information on how to become a Governor visit The National Governors' Association (NGA) website.
The National Governors' Association (NGA) is an independent charity that aims to improve the educational standards and well-being of children and young people through supporting and promoting outstanding governance in all state-funded schools, including academies and free schools. We work closely with, and lobby, government and the major educational bodies to ensure that the views of governors are fully represented in the national arena.